This recipe was demonstrated via Zoom during my last Divabetic Zoom Party.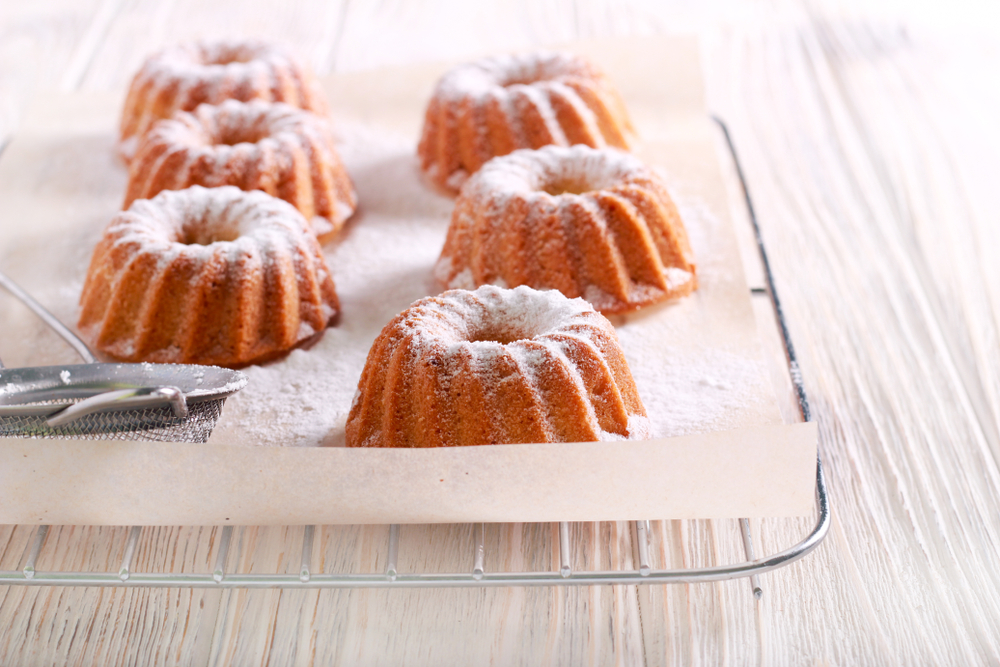 Sugar-Free Butter- Rum Cakelets Recipe By The Diabetic Pastry Chef
Mr. Divabetic 10/19/2023 D-Stories, Diva TalkRadio, Food and Nutrition, Recipes, Uncategorized
Stacey Harris, The Diabetic Pastry Chef, participated in Divabetic's first-ever World Menopause Day program on Zoom. During the program, Stacey demonstrated how to make her Sugar-Free Butter-Rum Cakelets and answered participants' questions.
Stacey defined 'sugar-free baking' as baking without any sugar. But she added that her recipes contain carbohydrates. After you eat carbohydrates (grains, flour, etc.) your body turns those carbohydrates into glucose (sugar). Glucose gives your cells energy. The glucose moves into the bloodstream and your blood sugar level rises.
Everyone has a different carbohydrate tolerance. One person may be able to eat a carb-heavy diet with no problem, and another may get blood sugar spikes and gain weight from eating very few carbohydrates. Both people can be healthy, as long as they are eating within their personal tolerance levels. Talk to your healthcare collaborator about what plan is best for you.
Sugar-Free Butter- Rum Cakelets
Stacey says, "This cake comes together a little differently than most cakes, but is very moist with rum and delicious!"
Ingredients
2 1/4 cups all-purpose flour
1/4 cup cornstarch
3 tsp baking powder
1/2 tsp salt
1 1/4 cups sugar substitute of your choice
1/2 cup butter, softened
1/4 cup vegetable oil
1/2 cup evaporated milk
4 large eggs
1 Tbsp pure vanilla extract
1/3 cup rum of your choice.
Directions
Add the flour, cornstarch, baking powder, salt, sugar substitute, butter, and oil in the bowl of an electric mixer. Mix on low speed for several minutes until the mixture is crumbly and sandy-looking.
Mix in the milk. Next, mix in the eggs one by one, mixing well after each, remembering to scrape the sides of the bowl well after each egg is added.
Add the rum and vanilla extract and beat until smooth.
Pour the batter and spread it into the cavities of two cakelet pans with six cavities each.
Bake in a preheated 325-degree oven for about 35 or 40 minutes, or until the cakes look golden brown and begin to loosen from the sides of the pan. Let cool in the pan for about 15 minutes before removing.
Unmold the cakelets and, with a skewer, fork, or toothpick, prick holes into the cakelets straight down to the bottoms of each.