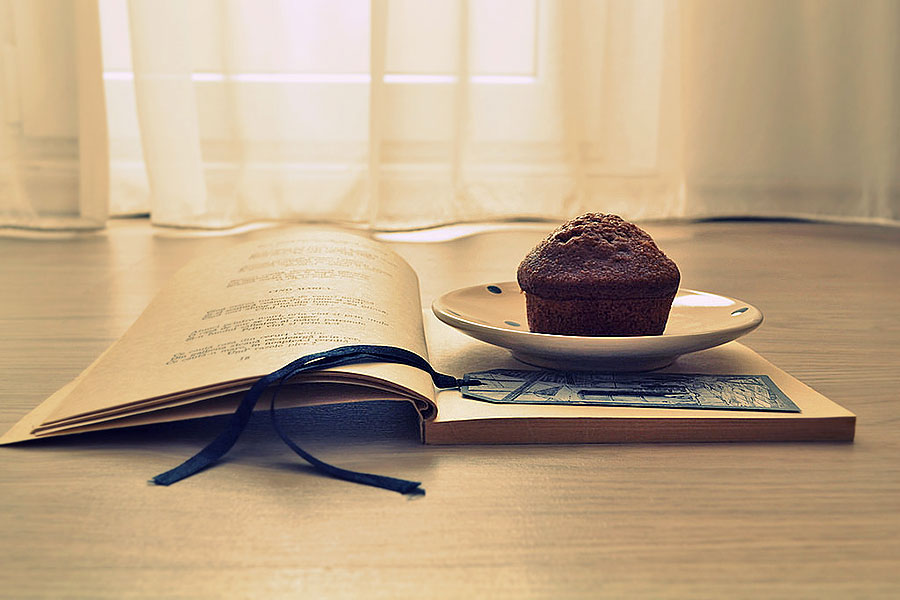 FLOURS
I often make my own low-carb flours, which I use to prepare pancakes, waffles and muffins. I keep the following on hand at all times: white flour, white whole wheat flour, whole wheat flour, soy flour, whole almonds and old-fashioned oats. I am continually adding new flours to my arsenal!  If I'm making muffins, I follow a traditional recipe that, for example, calls for 3 cups of flour. I look at my flours and might decide to mix 1 cup of white flour, 1 cup of whole wheat flour, and 1 cup of soy flour together. Occasionally, I use all whole wheat flour or any other mixture I prefer. I sometimes grind almonds to make almond flour or oats to make oat flour. (I caution you not to use soy flour in your waffle or pancake batters, as it tends to stick too much to the griddles.)
FATS
If a recipe calls for oil, I use canola oil. If a recipe calls for butter, I will generally use canola butter OR Smart Balance® regular spread.
MILK
I purchase whole milk, and when baking (and elsewhere), I mix it with half water to make an approximate 2% milk. This cuts the carbs (as well as the price of the milk!) in half. There is no noticeable difference in taste from 2% milk.
SWEETENER
When baking, I primarily use all-natural, low-glycemic Whey Low® Type D Granular.
SUMMARY
I mix my flours, use canola oil or a butter substitute, I cut the milk carbs in half,
and I either reduce  the sugar in a recipe OR use all Whey Low® Type D Granular.
I do this with just about any standard recipe; the results are pretty much the same as the original recipe – and sometimes even better!  I'm still experimenting, so from time to time,
I will post further results.
PLEASE NOTE
These recipes are not the final word. They are here to simply illustrate my cooking and baking formula. My recipes are here to get you to think outside the box—to get YOU to experiment with the dessert recipes you come across—until YOU obtain a level of control that is comfortable to you, YOUR health and taste buds. This can be achieved by portion monitoring, lowering the recipe ingredients that adversely affect your health, and by adding or substituting those that help. Use your own discretion and please seek the advice of your licensed healthcare provider.
THE DIABETIC PASTRY CHEF™ PRODUCTS
My products that are listed as sugar-free are made with Whey Low® Type D Granular, unless otherwise indicated or requested.