I'd like to begin by saying both of these gospel songs, Jerusalema and Way Maker are found elsewhere on my blog, but I'd like to pay homage today to the artists who are from Africa. The world clung and continues to cling to these two songs during the ongoing COVID Pandemic, due to the spiritual aspects they represent. Sinach speaks in tongues and Nomcebo speaks in Zulu. It doesn't matter. Even if we cannot understand the lyrics audibly, we are able to feel the words in our souls. The songs bring us hope, healing and solace, something we so sorely need right now.
My understanding of all this, is when the world is in turmoil it looks to Africa for spiritual guidance. I believe this is because the people of Africa for the most part have been unencumbered by the physical accoutrements of life, resulting in more time for spiritual development. In addition, centuries of strife and oppression have led them to develop a closer relationship and more dependence on our creator.
Sinach, a Nigerian gospel singer wrote and recorded Way Maker in December of 2015. The song was inspired while she was reading the passages of Genesis 12: 1-5 in The Holy Bible. She felt everyone could be strengthened by the scriptures in Chapter 5 of Genesis which say:
Go from your country, your people, and your father's household to the land I will show you. I will make you into a great nation, and I will bless you. I will make your name great, and you will be a blessing. I will bless those who bless you, and whoever curses you I will curse. And all peoples on earth will be blessed through you.
The song Way Maker was released on YouTube and certified gold less than a year later. The rest is history.
How 'Way Maker' Topped the US Worship Charts from Nigeria
|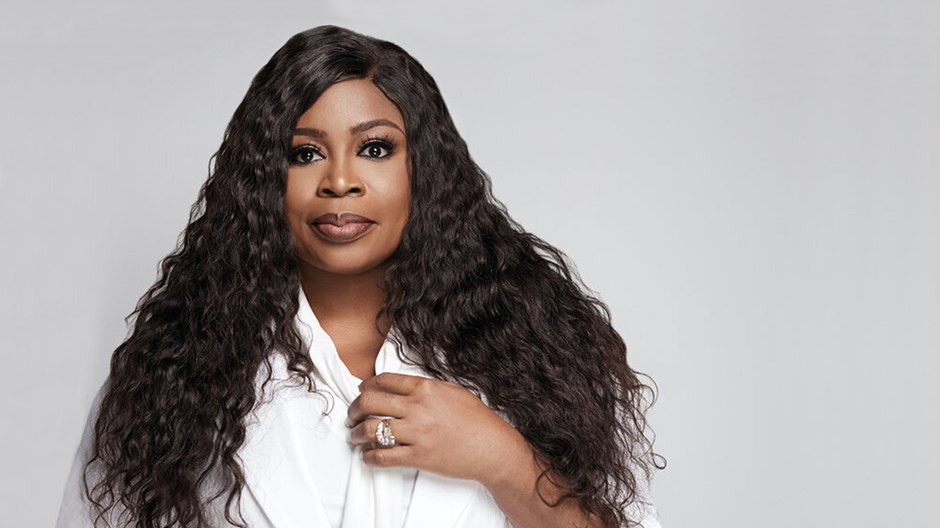 Image: Courtesy of Integrity Music
The American church's quarantine anthem made its way to the States from Nigeria, where songwriter and Pentecostal worship leader Osinachi Kalu Okoro Egbu, known as Sinach, first popularized "Way Maker."
Her hit has since topped the US charts for both Christian airplay and church worship during the first months of the pandemic. As churches joined protests in US cities in recent weeks, the song has also been sung by demonstrators marching for racial justice, calling out for God as a "way maker, miracle worker, promise keeper, light in the darkness."
"Way Maker" holds the top spot on the list of Top 100 songs ranked by Christian Copyright Licensing International (CCLI), based on use in churches. In April, the song also claimed two of the top 10 spots on the Billboard Hot Christian Songs when Michael W. Smith and the band Leeland both released popular renditions.
It was the first song in the chart's history to hit the top 10 twice at the same time. Performances of "Way Maker" by Mandisa and Passion took spots 39 and 40 on the same chart.
Last month, Sinach also became the first African artist to rise to the top of the Billboard Christian Songwriters chart.
Born in Lagos, Nigeria, the 47-year-old singer has been an international gospel sensation for years, leading worship at a huge Pentecostal congregation and taking her music on tour around the world. Last year, Sinach became the first African gospel singer to tour in India.
Her original music video for "Way Maker," released in 2015, has been viewed over 151 million times.
Les Moir, a manager and talent scout for Integrity Music in the UK, first heard Sinach's music in 2014 when he received one of her albums during a trip to Nigeria. Integrity licensed Sinach's "Way Maker" to appear on two British worship compilations in 2018 and 2019.
But "Way Maker" didn't take off among American evangelicals until Christian music godfather Michael W. Smith released it as a single in February, featuring longtime backup singer Vanessa Campagna and worship leader Madelyn Berry.
Integrity Music formally partnered with Sinach in July 2019, said Mark Nicholas, the company's vice president of song publishing. Her songs soon appeared on releases from Integrity artists like Leeland, whose Better Word album highlighted songs from other nations.
"It is obvious that this is a special song for this moment in history, and the fact that this song emerged from Africa makes it all the more compelling and to be celebrated," Nicholas told CT.
"Way Maker" has been sung by Christians protesting in the wake of George Floyd's death, including in Milwaukee; Fredericksburg, Virginia; and Indianapolis, where they sang it during a prayer vigil interrupted by police tear gas.
The above article appeared in Christianity Today.
You can read more about Sinach on Wikipedia:
https://en.wikipedia.org/wiki/Sinach