'After I Was Diagnosed With Diabetes, Walking Changed My Entire Outlook on Life'
"I can walk to the end of the earth and back, and that's a good feeling to have as you get older."By Domonic FranklinSep 5, 2021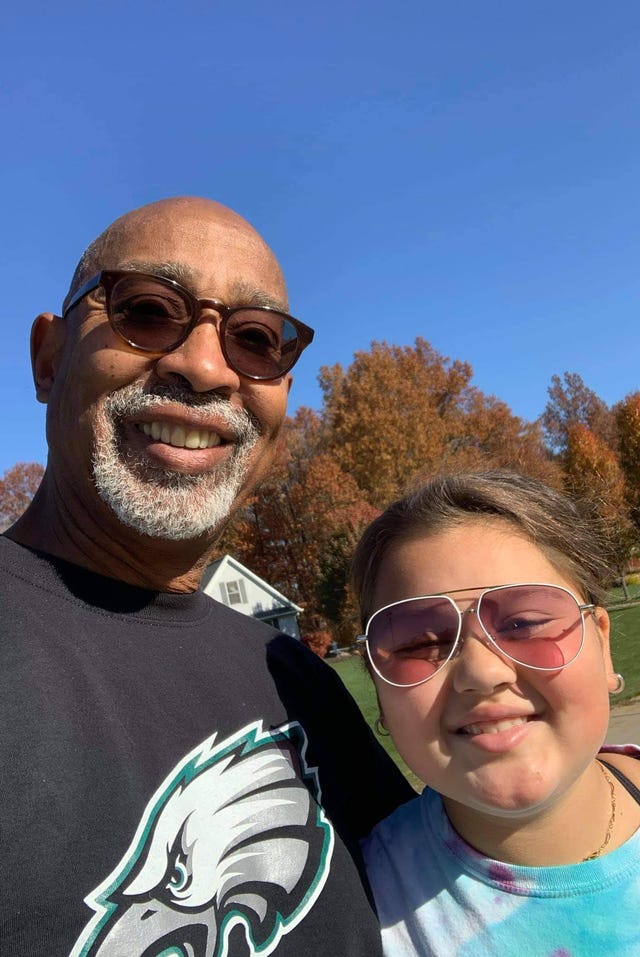 DOMONIC FRANKLIN
Love walking? Join the Prevention Virtual Walk on October 2, 2021! Sign up for free and do your 5K wherever you please. We look forward to walking "with" you!
My fitness journey began when I turned 50. I was hit with almost every health issue I had a genetic predisposition for. I became diabetic, I found out I had high blood pressure and, on top of that, high cholesterol. I knew I had to change my lifestyle and become more active, so I started walking, biking, and swimming.
These fitness activities have helped me with my diabetes over the past 14 years, and it's something I'd like to pass on to my grandchildren. Diabetes has affected my family for generations, and I've never seen anyone make an effort to overcome this streak, but I plan to. This is why my grandchildren are my go-to exercise partners. Exercising not only allows us to bond and connect, but I believe if my grandkids are fit and conscious of their activeness, we may be able to stop the proliferation of diabetes in my family.
"There's also no better feeling than taking in new sights on a new walking path."
Walking makes me feel fantastic. There's also no better feeling than taking in new sights on a new walking path. When I walk by myself, I love to just put in my headphones, turn on some music, and get immersed in song. I also like to switch up my walking routine so that it doesn't get old or boring. So I may do a two-mile walk around the track one day, and then I may do a one-mile walk around my neighborhood the next day. My goal is to be excited about walking every time I hit the pavement. It should never feel like a chore.
When you're walking, I think it's important to keep an open mind, look at it positively, and set a goal—a realistic goal. I try to walk outside for one mile at least four times a week. Don't push yourself to walk ten miles the first day you do it because, like me, you'll probably end up being sore for four days because your body just isn't used to it! Instead, give yourself time and focus on building up your mileage and working towards a goal. I'm a goal-setting person, and I always tell people that setting a goal will encourage you to keep going.
Everyone should take advantage of their ability to get outside and walk. Especially during a time like this, many of us need an outlet to relieve stress—walking can easily be that outlet. And just like it does for me, it can help you relax and center yourself. Now I can happily say that I can walk to the end of the earth and back, and that's a good feeling to have as you get older.This content is created and maintained by a third party, and imported onto this page to help users provide their email addresses. You may be able to find more information about this and similar content at piano.io