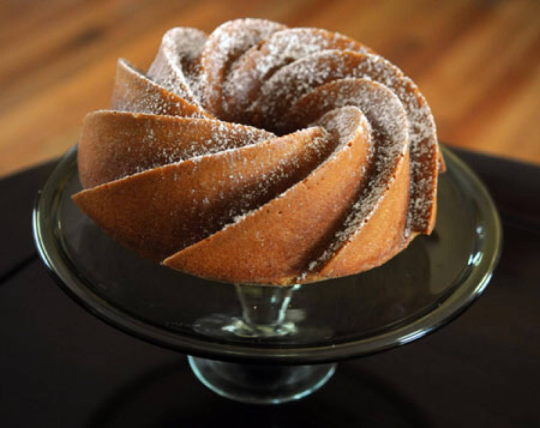 This photo of my pound cake was taken a number of years ago by a local photographer for The Pittsburgh Tribune Review.
I'll provide the recipe as soon as I can. Stay tuned!
Sugar-Free 7-Up Pound Cake
1 1/2 cups butter (3 sticks)
3 cups sugar substitute (I used erythritol)
5 egg at room temperature
3 cups White Lily all-purpose flour
1 tsp pure vanilla extract
2 Tbsp. lemon juice, optional
1 cup Diet 7-UP
Grease and flour a bundt pan an preheat oven to 325 degrees.
Beat together butter and sugar substitute for several minutes until light and fluffy. Add eggs one at a time beating for at least one minute after each. Add vanilla and lemon juice if using. Add flour 1 cup at a time alternating with 1/3 of the 7-Up each time, beating just until combined. Do not overmix.
Pour batter into bundt pan and bake for 1 hour to 1 hour and 20 minutes, or until toothpick inserted into center comes out clean. Let cake stand for 10 minutes before inverting. Sprinkle with Swerve confectioners sugar.