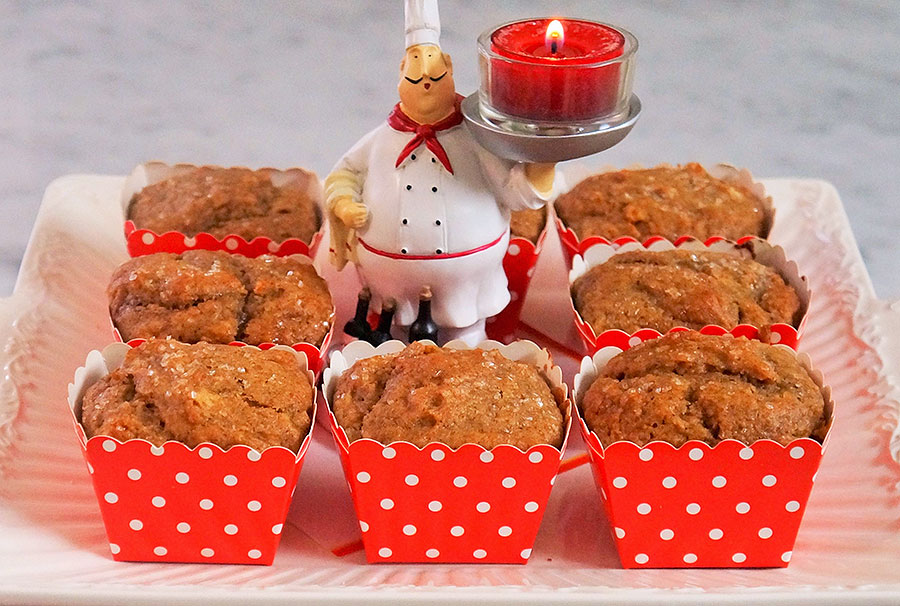 Sugar-Free Orange-Date Muffins
Ingredients:
1 large orange, rind removed and reserved
1 stick butter, cut into small pieces and softened
1 large egg, beaten slightly
1 ½ cups white whole wheat flour or blend of your choice
Directions:
Remove the pith from the orange, seed and quarter it.  Blend reserved rind, orange juice, dates, butter and egg in food processor until mixture is well combined and rind is finely ground.
Transfer mixture to a large bowl.  In separate bowl, sift together the dry ingredients.
Add to orange mixture and stir until just combined.  Batter will be lumpy.
Spoon the batter into 18 greased muffin tins, filling them 2/3 full. Bake in a preheated
400-degree oven for approximately 15 minutes or until golden brown. Let muffins cool
for 5 minutes before removing from tin.  Yield: 18 muffins.
Note: You can substitute your favorite granular sweetener for Whey Low® Type D Granular.
* Percent Daily Values are based on a 2,000 calorie diet. Your daily values may be higher or lower depending on your calorie needs:
Fat 9 • Carbohydrates 4 • Protein 4