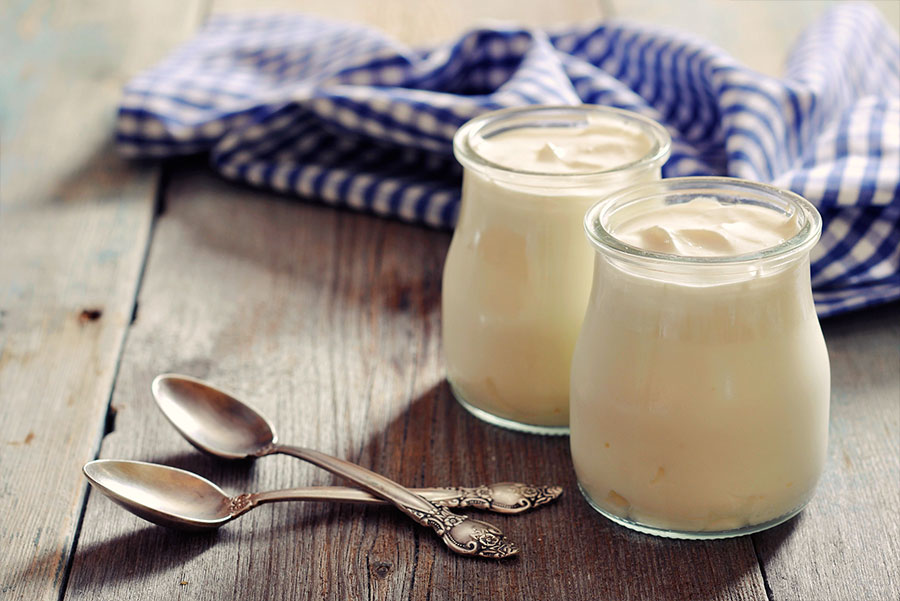 Plain yogurt can be substituted for an equal amount of sour cream in most of your baked goods!
You can also substitute plain yogurt for the oil and eggs in packaged brownie mixes,
to save 119 grams of fat and 424 milligrams of cholesterol per batch. Add 1/2 c plain yogurt and the amount of water as shown on mix. Bake approximately 30 minutes at 350 degrees.