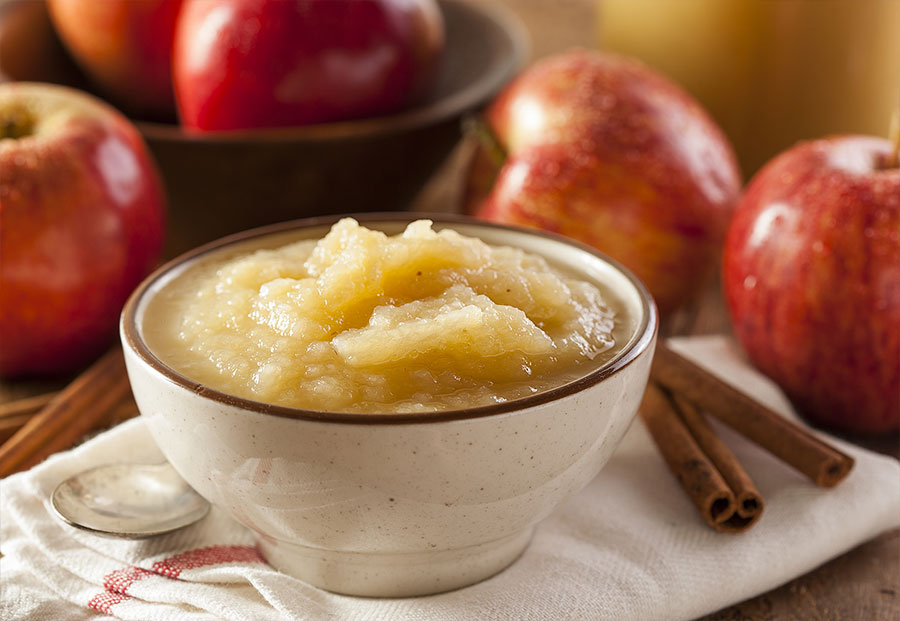 If you substitute unsweetened applesauce for an equal amount of oil in your yellow or white packaged cake mixes, you will save 73 grams of fat and 642 calories. Simply follow package directions. The cake will keep best in the refrigerator.
You can also do this with breads and muffins.
One half cup of unsweetened applesauce only has 9 grams of sugar!