Sugar-Free And Low-Carb Sweets For Diabetics This Valentines Day
Diabetics recommend delicious keto chocolate bars, sour candies that taste like the real thing and decadent caramel-covered clusters.By Tessa Flores01/26/2022 05:45am EST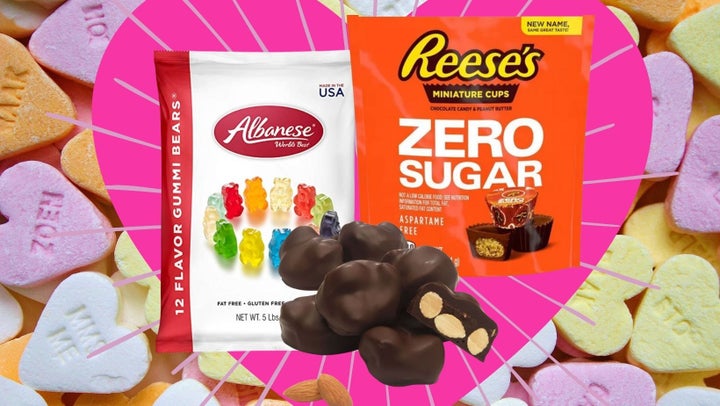 Being diagnosed with Type 1 diabetes at the age of 9 meant I attended a lot of class holiday parties with a bag of strange-tasting sugar-free chocolates while watching my classmates indulge in the real thing. Fortunately for people with diabetes, the confectionery industry has made some pretty delicious strides in candies and chocolates that are sugar-free, but don't necessarily taste like it.
However, even with better-tasting options available, you should still take into account a few things when picking up some Valentine's Day goodies for your diabetic loved one.
Viola Holmes, the associate director of nutrition science and health care for the American Diabetes Association, said there is a distinction between no-sugar and no-carbohydrates sweets, both of which can impact glucose level, however, no-sugar treats will very often be low-carbohydrate.
"Both types of sweets use sugar alcohols to provide sweetness or a combination of sugar alcohol and non-nutritive sweetener (like sucralose or stevia). Only a small amount of sugar alcohol converts into carbohydrates. Therefore, sugar-free and low-carb sweets have little impact on blood glucose [or sugar levels]," Holmes said.
Even with this reduced impact on blood sugar, Holmes said that you should still practice some form of portion control because some sugar alcohols, like aspartame, for instance, can cause abdominal discomfort.
When looking for sweet-tasting goodies for that person in your life with diabetes, Jannin Macias, a registered dietitian at Covenant Health, suggested opting for labels that read "keto-friendly" and "no added sugars" while also taking time to look at the nutrition labels to see the grams of sugar and carbs per serving. (Macias says diabetics should aim for no more than 0.5 grams of sugar per serving, while the CDC advises a limit of 200-225 grams of carbs per day.)
To round up the following list of low-sugar and low-carb sweets, we asked people with diabetes on the Life As A Diabetic and Type 1 Diabetic Meals and Snacks Facebook groups which chocolates and candies can satisfy that sweet tooth without raising blood sugar.
HuffPost may receive a share from purchases made via links on this page. Every item is independently selected by the HuffPost Shopping team. Prices and availability are subject to change.1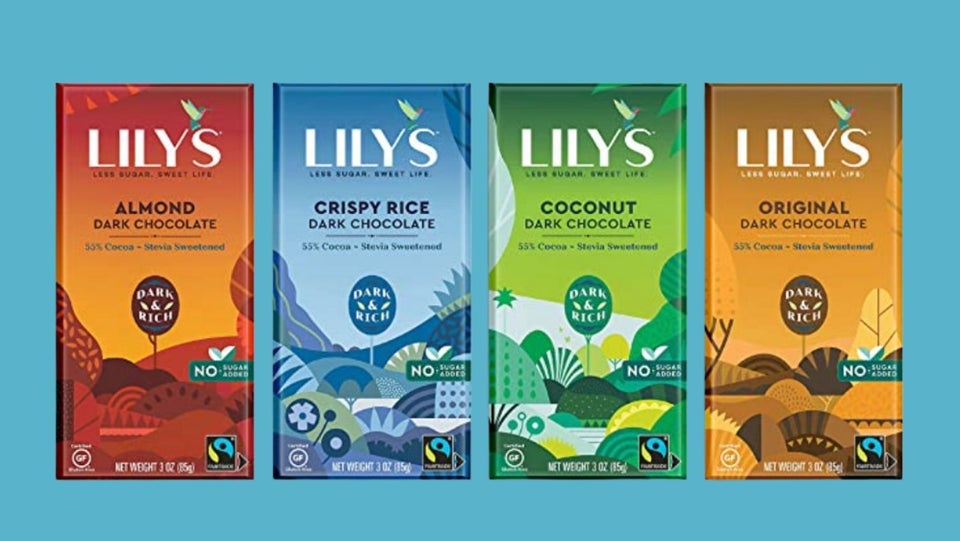 AmazonThe most chosen chocolate brand, according to diabeticsRecommend by nine different members from the Type 1 Diabetic Meals and Snacks Facebook group, Lily's rich-tasting low-carb chocolates are naturally sweetened with stevia, a zero-calorie botanical sweetener, and are made with fair-trade cocoa. Try flavors like blood orange extra dark chocolate, coconut and dark chocolate as well as salted almond. You can also get creamy milk or white chocolate variations in flavors like birthday cake and cookies and creme.Get it from Amazon for $19.95.2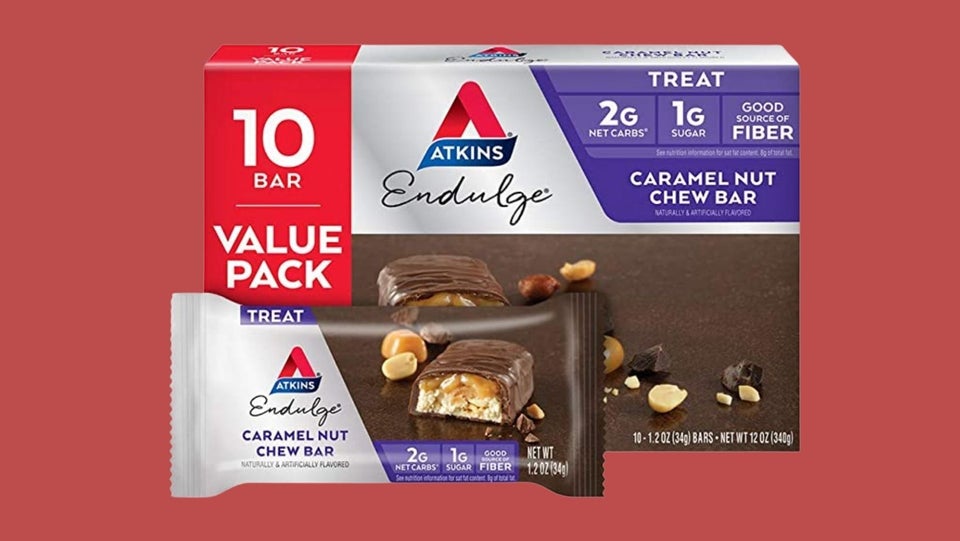 AmazonA low-carb and low-sugar treat that one person said tastes exactly like SnickersMember Francisco Melgoza said on the Life As A Diabetic Facebook group that the Atkins Endulge snacks are his "absolute favorite!" Menlgoza said he likes this peanut, caramel and nougat bar slathered in chocolate because he can "enjoy them and my levels are perfect and they taste amazing! These taste just like Snickers."Get it from Amazon for $12.29.3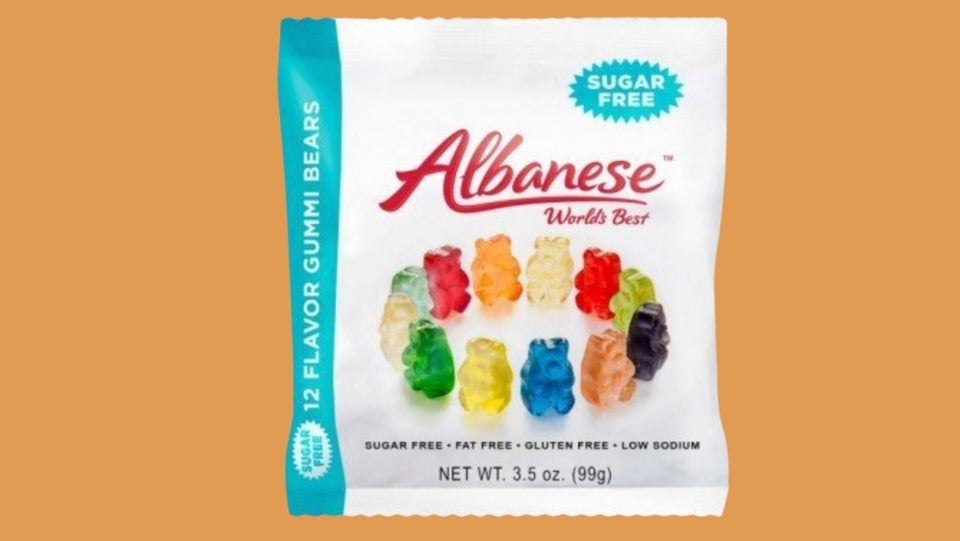 AmazonFan-favorite sugar free gummy bears that come in 12 different flavorsThese soft-chew fruity gummy bears come in 12 different flavors like mango, cherry and pink grapefruit and came as another recommendation from Christine Isaac of the Type 1 Diabetic Meals and Snacks group. Made without the use of any artificial sweeteners, these squishy bears pack a punch of flavor without any weird aftertaste.Get it from Amazon $14.34.4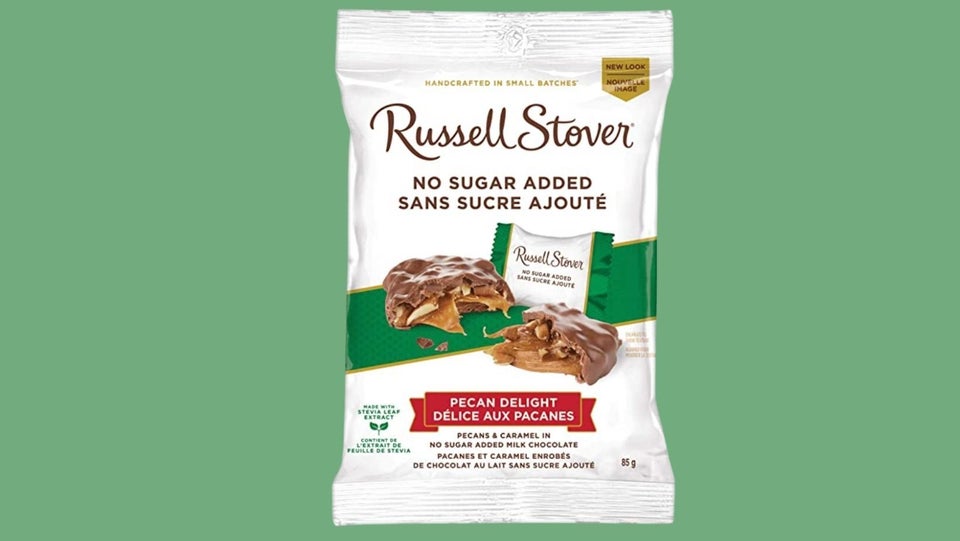 AmazonA sugar-free classic for people who are fans of turtlesThese chocolate-covered pecan and caramel clusters were chosen by several diabetics from our polls, including Amber Brinkley Smith and Jessica Cole from the Life As A Diabetic Facebook group. Touted for their full sugar taste, Russell Stover's Pecan Delights are individually wrapped and made in small batches for a rich and creamy taste.Get it from Amazon for $11.71.5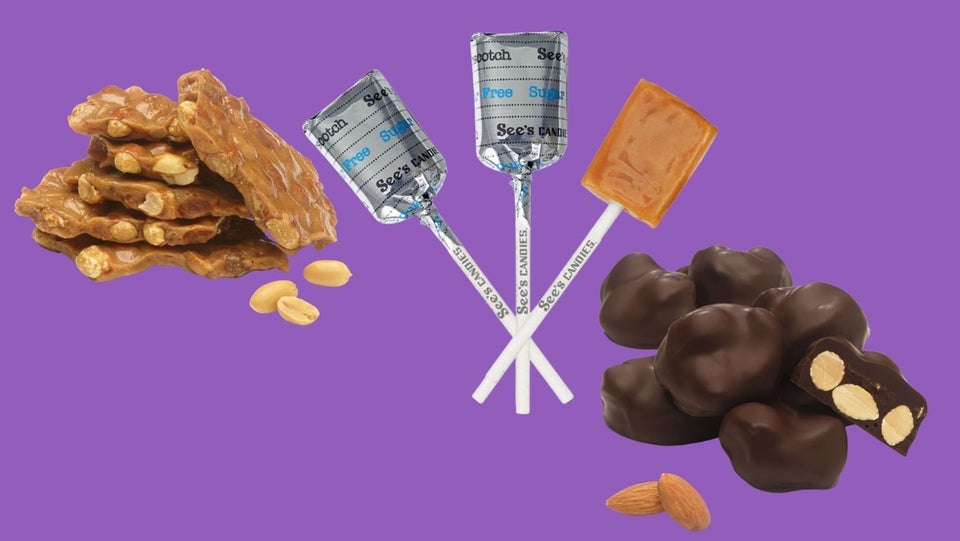 See's CandyThe sugar-free offerings of See's Candies, like peanut brittle and butterscotch lollipopsJessica Cole from the Life As A Diabetic Facebook group enjoys the sugar-free selection from See's Candies, a quality chocolatier that's gotten a reputation for its iconic butterscotch lollipops, flavored truffles and other sweet confections. Although you might not be able to find everything See's offers in sugar-free versions, you can enjoy nut clusters covered in chocolate, milk chocolate bars and buttery-tasting peanut brittle.Get the peanut brittle for $16.Get the butterscotch lollipops for $10.Get the chocolate almond clusters for $24.25.6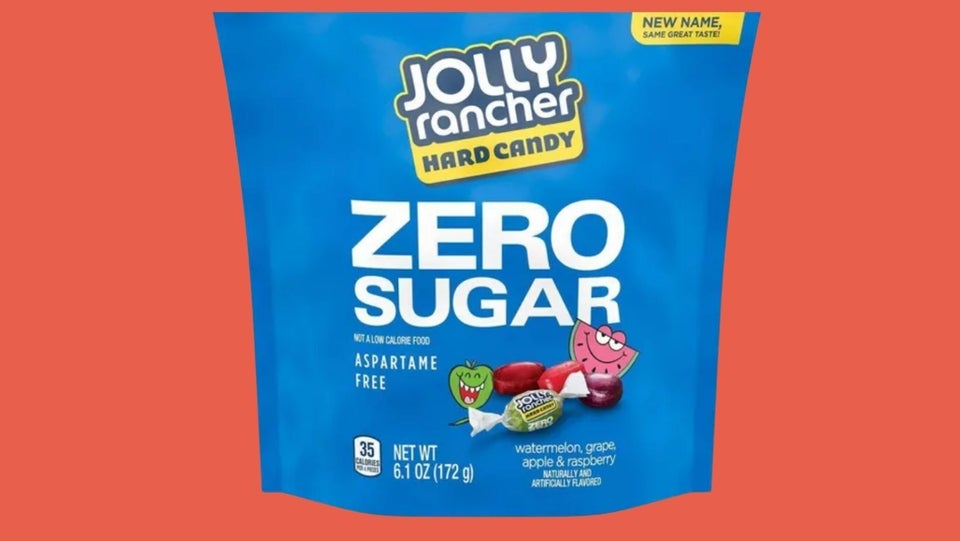 TargetSugar-free Jolly Ranchers that actually taste like the originalChristine Isaac and Jen Mosimann from the Type 1 Diabetic Meals and Snacks Facebook page were both surprised at how good the sugar-free version of Jolly Rancher candies are and how closely they taste like the original. These mouthwatering hard candies come in watermelon, grape, apple and blue raspberry flavors and are also made free from aspartame.Get it from Target for $5.99.7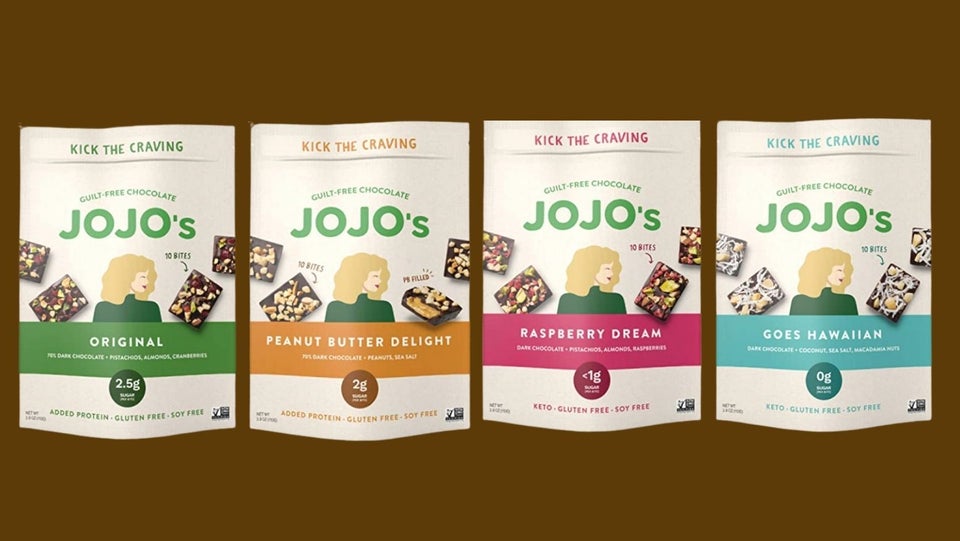 AmazonA vegan dark chocolate with a variety of flavors and plant-based proteinColleen Robinson of Type 1 Diabetic Meals and Snacks Facebook group said she recently discovered the protein-rich sweet treat Jojo's Chocolates, which are vegan, keto and paleo friendly. At only two grams of carbs and two grams of sugar per bite, diabetics can enjoy flavors like almond raspberry and coconut with macadamia nut, without those pesky blood sugar spikes. It is worth noting that the original and peanut butter delight flavors do have more grams of sugar than is suggested for low sugar foods.Get a variety pack from Amazon for $25.99.8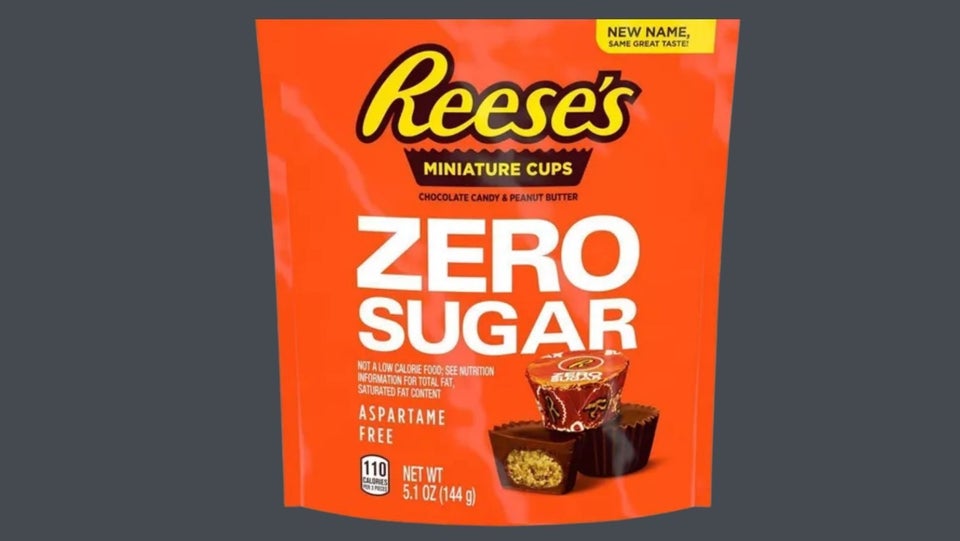 TargetZero-sugar Reese's peanut butter cups that had diabetics surprised at how tasty they wereReese's miniature peanut butter cups with zero sugar were another pleasant surprise, according to several people in the Type 1 Diabetic Meals and Snack group. This sugar-free version of the timeless peanut butter candy is made without aspartame and still has that salty-sweet center and creamy milk chocolate coating that we all know and love.Get it from Target for $5.99.9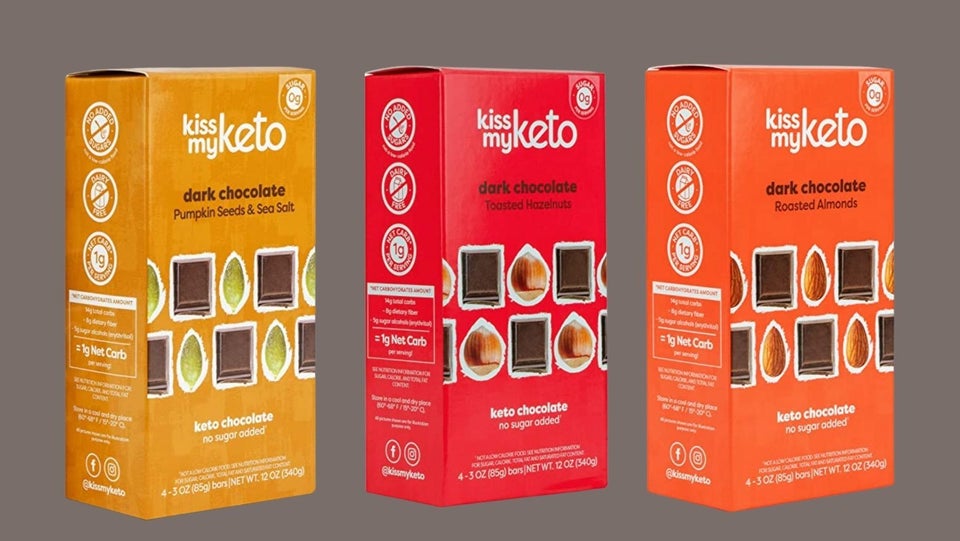 AmazonA low-carb and zero-sugar option for fans of chocolateAdan Hernandez from the Life As A Diabetic Facebook group called this keto-friendly chocolate bar his go-to because it has zero grams of sugar and only one carb per serving. Enjoy flavors like toasted hazelnuts and dark chocolate and pumpkin seeds in a dark salted chocolate, each one naturally sweetened with stevia.Get it from Amazon for $19.99 (a pack of four).10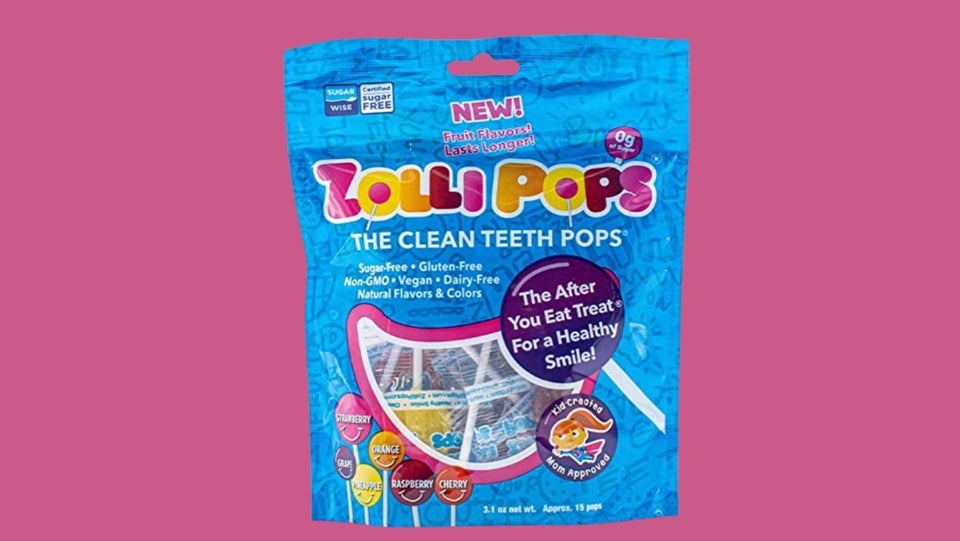 AmazonA favorite replacement for lollipops that can also be better for your teeth"Zollipops are a favorite for everyone in my family. My niece, nephews and neighbor kids always ask for them," said Lynn Montague on the Type 1 Diabetic Meals and Snacks Facebook group. Made from xylitol and stevia, these fruity lollipops come in flavors like strawberry, grape, pineapple and cherry and also help to neutralize the acidity and raise the pH levels in the mouth, which may be able to reduce the risk of tooth decay.Get it from Amazon for $3.99.11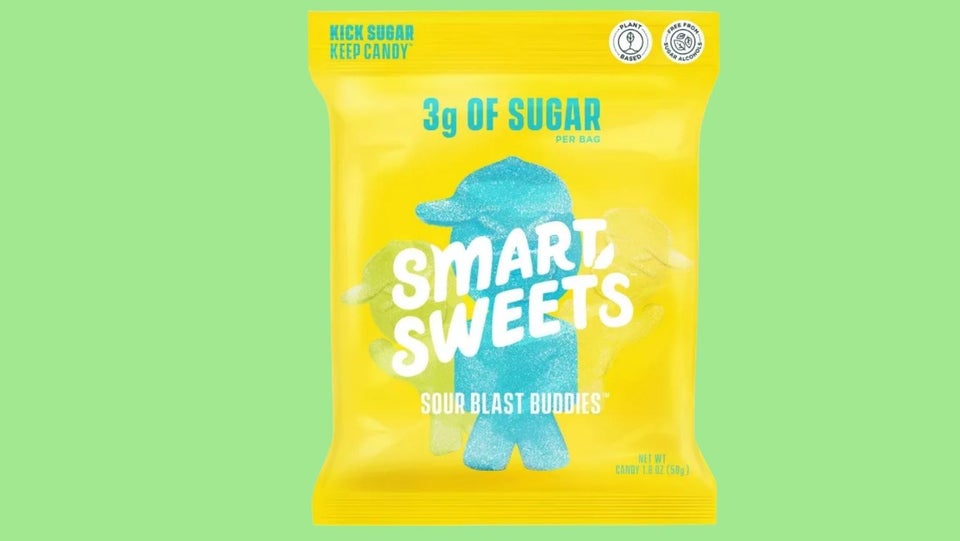 TargetA Sour Patch Kids alternative for lovers of sour candyCathy Sackett of the Type 1 Diabetic Meals and Snacks group said her diabetic son really likes the entire line from Smart Sweets because they leave no lingering fake sugar tastes and don't cause blood sugar spikes after consuming. These Sour Blast Buddies have that same mouth-puckering flavor as other full-sugar sour candies and come in sour peach rings, watermelon slices and gummy worms as well.Get it from Target for $3.49.
Please note: The Diabetic Pastry Chef receives no compensation for these recommendations. This article appeared in the Huffington Post.