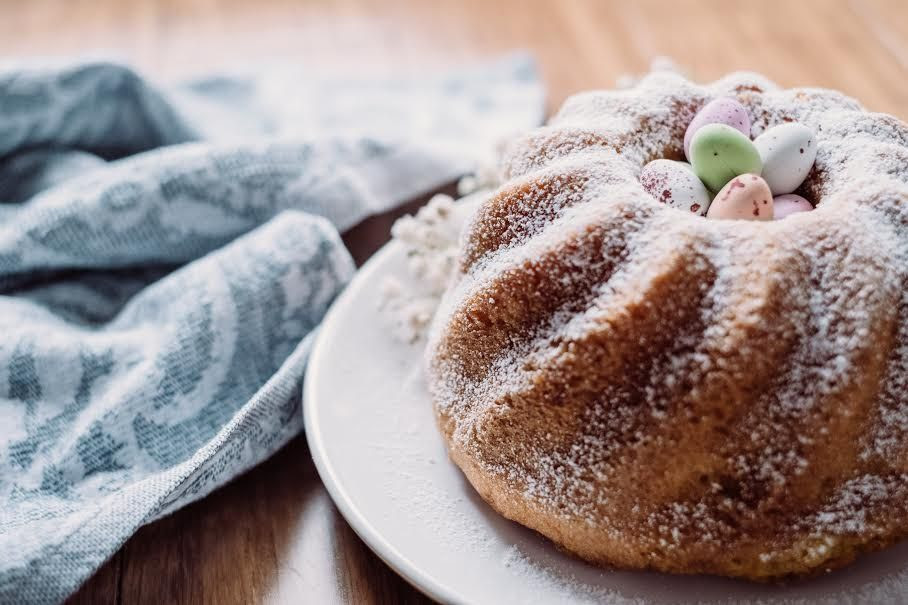 Try my sugar-free carrot cake, as featured on the Divabetic website this month!
Ingredients
1 c. flour, whole wheat or all-purpose
1 tsp. baking powder
1/2 tsp. baking soda
1/4 tsp. salt
1 tsp. ground cinnamon
1/4 tsp. ground nutmeg
1/8 tsp. ground cloves
1 c. granulated brown sugar substitute such as Whey Low®, Swerve® or Truvia®
2 large eggs
1 tsp. pure vanilla extract
1/2 c. plus 1 Tbsp. canola oil
1/2 c. chopped nuts (preferably walnuts or pecans)
1 1/2 c. grated carrots
1/4 c. raisins, optional
sugar-free confectioners' sugar, for dusting
Directions

Heat oven to 350 degrees F.
Grease and lightly flour a 6-cup Bundt pan.
Sift together flour, baking powder, salt, cinnamon, nutmeg and cloves; set aside.
In a mixing bowl at medium speed, beat together the eggs, sugar substitute and vanilla for 2 minutes. Lower the speed and slowly add in the canola oil until combined. Turn off mixer, and by hand, stir in the grated carrots, nuts and optional raisins, being sure not to overmix.
Add batter to greased and floured Bundt pan and bake until toothpick inserted into center of pan comes out clean, about 40 to 50 minutes. Invert pan onto cooling rack after about 10 minutes and let cool.
Dust with sugar-free confectioners' sugar and enjoy!