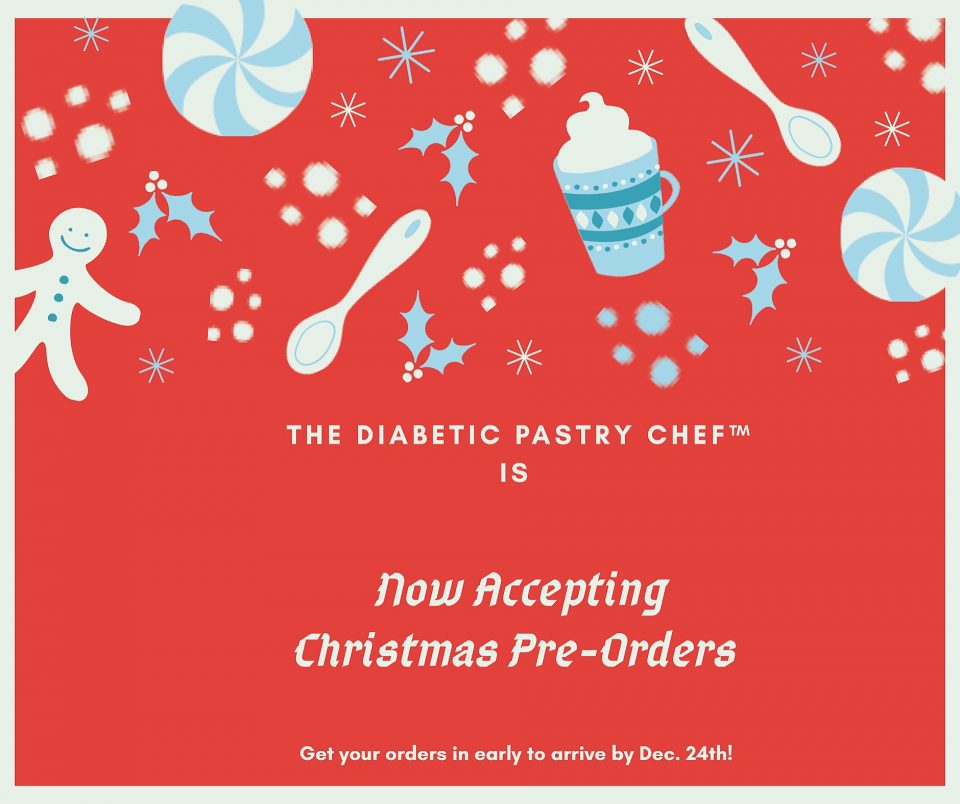 My Thanksgiving order deadline has passed, but NOW is a good time to get a head start on your Christmas ordering to arrive by Dec. 24th!
Now accepting holiday pre-orders of everything on my website—sugar-free OR sugar-added.
ORDERS CURRENTLY PROCESSED WITHIN 14 DAYS—SO DO NOT DELAY—GET YOUR ORDERS IN!
Simply add a note during checkout with the date you would like to receive your order.
Gift-giving and holiday party season is around the corner. Do SHARE THIS NEWS with your friends, fam and networks.
Happy Holidays!