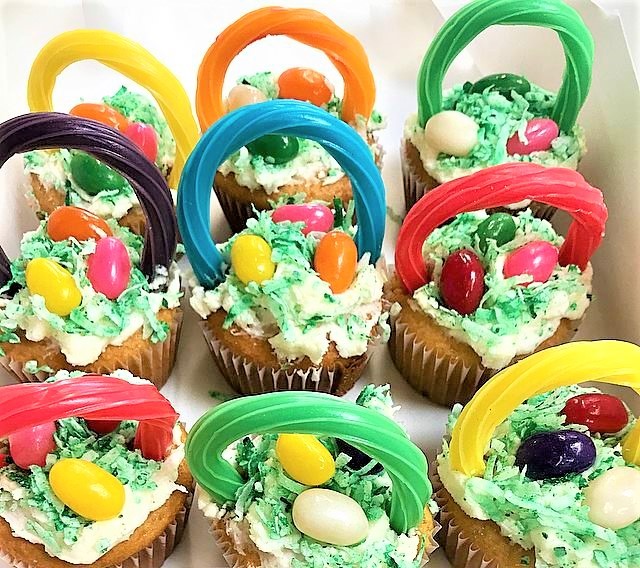 My Easter cupcakes that I've been making since I was 13 in Home
Ec class!
Just baked a batch for The Bakery Society Pittsburgh (TBSPgh),
my new local retail location:

225 Brownsville Road
Mt. Oliver, PA 15210
(I also offer local delivery in Pittsburgh via Uber Eats® and
DoorDash®. Please contact me to place a local Pittsburgh delivery order;
delivery charges apply.)
Recipe link is below. If you can find sugar-free licorice to use instead
of pipe cleaners for the basket handles, definitely use those for more
festive appeal.