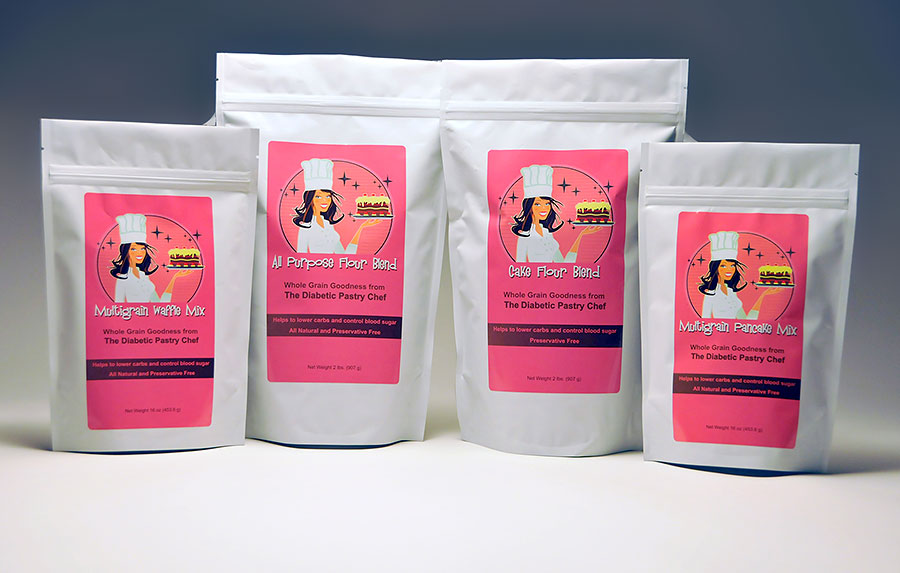 Multigrain Baking Mixes from The Diabetic PastrY Chef™!
To simplify your healthy culinary endeavors, The Diabetic Pastry Chef™ now has a line of convenient baking mixes!
Try my Multigrain Waffle Mix,  Multigrain Pancake Mix, Cake Flour Blend & All-Purpose Flour Blend and see how easy and tasty lower-carb baking can be.
These handy and healthy mixes are available for purchase via The Diabetic Pastry Chef™ shop, eBay and Amazon.
Remember: The Diabetic Pastry Chef™ products do not claim to be the lowest-carb products on the market. We do claim to use premium-quality, natural ingredients in our products to lower the carbs, so neither health nor taste are unduly compromised, but are rather enhanced.